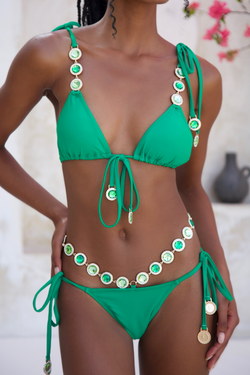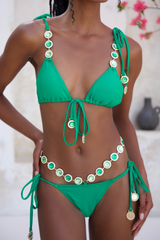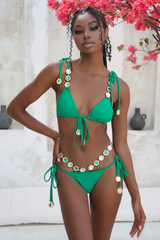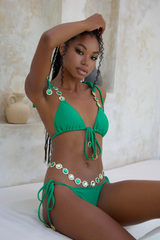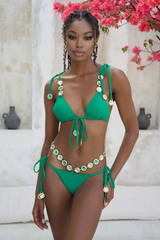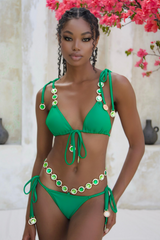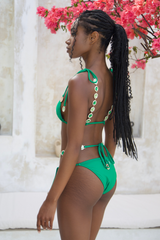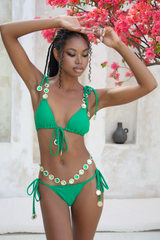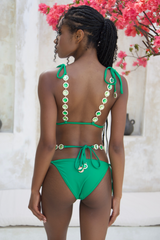 'Arabian Nights', a mystical land of magic and sand that is often hotter than hot, is a beautiful collection of rich and royal colours made just for you! With all new styles to represent the beauty of its namesake and to put all passersby into a trance.
Our new 'Yasmin' style is a classic tie side bottom, adorned with a waist strap made almost entirely of this collections signature accessory, for an bit of extra finesse! Made in our emerald colour with shades of green crystals it perfectly matches the enchantment of Arabia.
FIT NOTES
Plain Design
Full Style
Tie Fastening
FABRIC COMPOSITION
100% Polyester
WEIGHT
XS/Full approx. 180g
S/Full approx. 182g
M/Full approx. 186g
L/Full approx. 192g
XL/Full approx. 198g
XXL/Full approx. 202g
DELIVERY & RETURNS
Babe, you got options.. There are endless ways to get your pink parcel from A TO B. From last minute plans to a super organised holiday shopping spree, your Moda Minx order will be at your door right on time.

Click here for all delivery options
IF IT'S NOT A MATCH MADE IN HEAVEN FOLLOW THE GUIDANCE ON RETURN HERE
Please check our REFUND page here prior to purchasing and make sure your item is eligible for a refund.
QUESTIONS
How can we help babe?
We are always here to assist.
Email: help@modaminx.com
Available Mon-Fri 9am - 5pm
WASHING & CARE 
Unlike other garments, your Moda Minx clothing needs you to get a little more hands on when washing. It'll make you love them more, promise!
For my guidance follow our care instructions: CARE INSTRUCTIONS
PRODUCT CODE
SKU: ANYHCTSBB005-XS